Walnut et Baggins, 2009 Joyce Yahouda Gallery, Montreal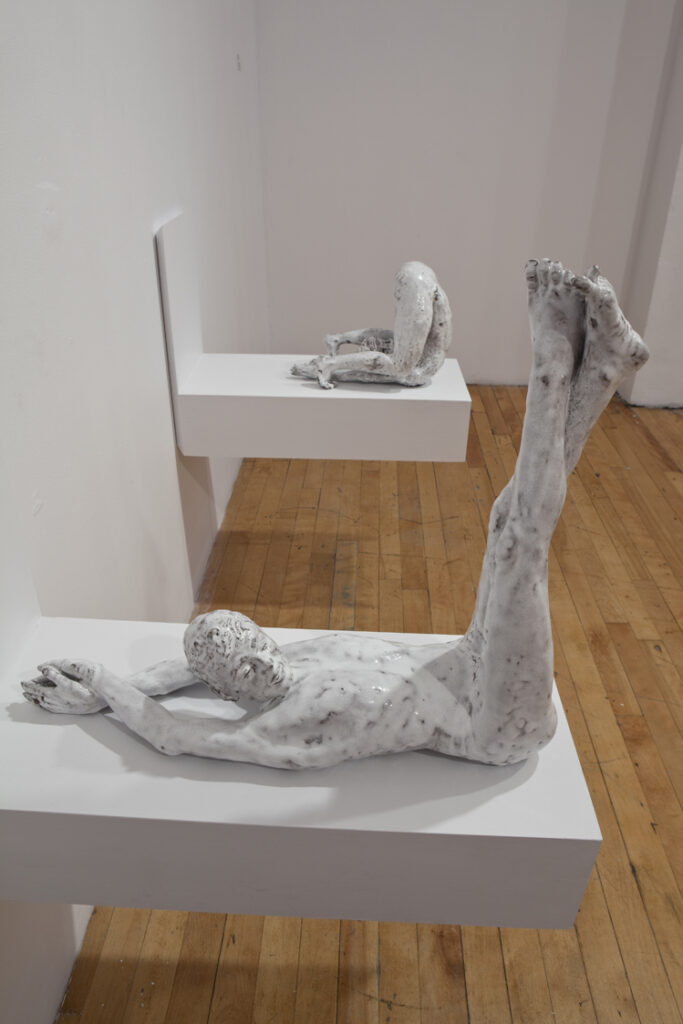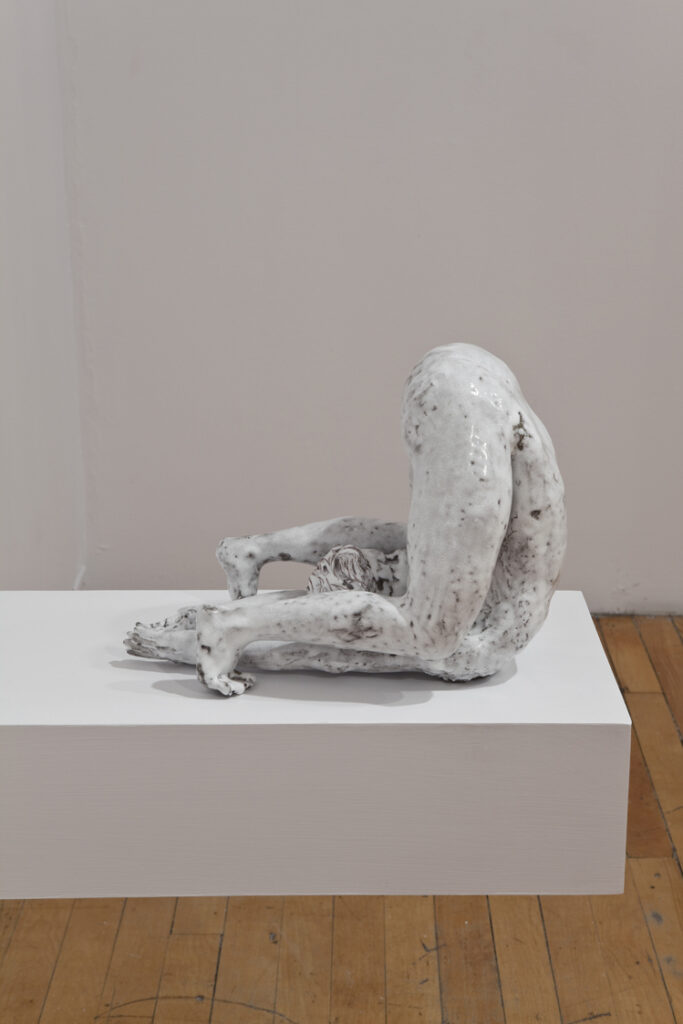 ---
Nigh, 2007 Joyce Yahouda Gallery, Montreal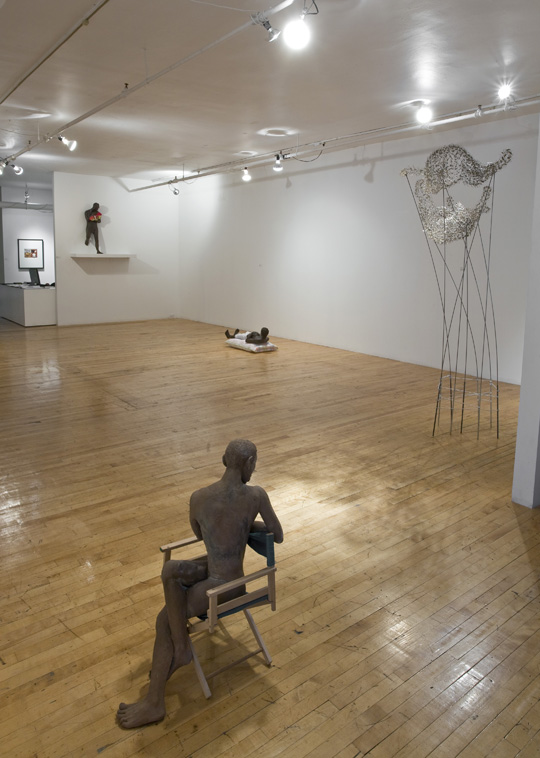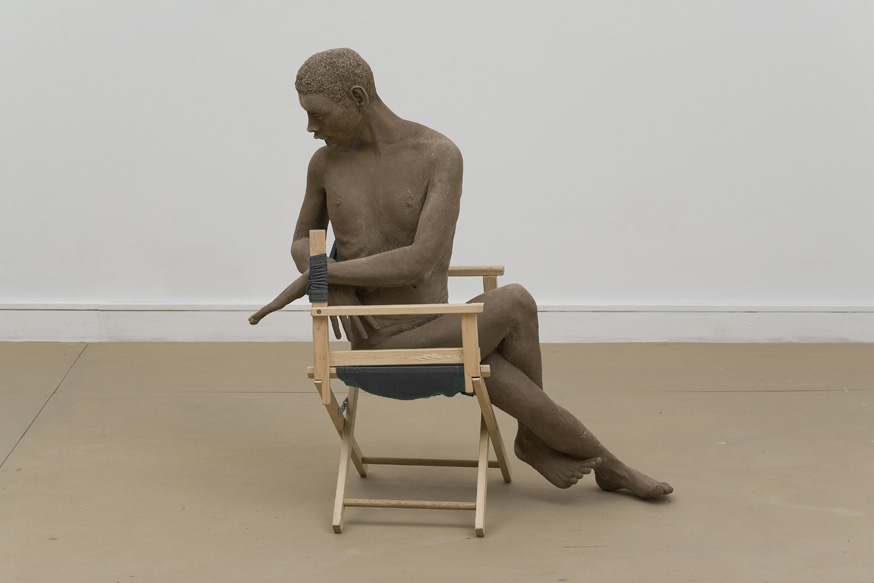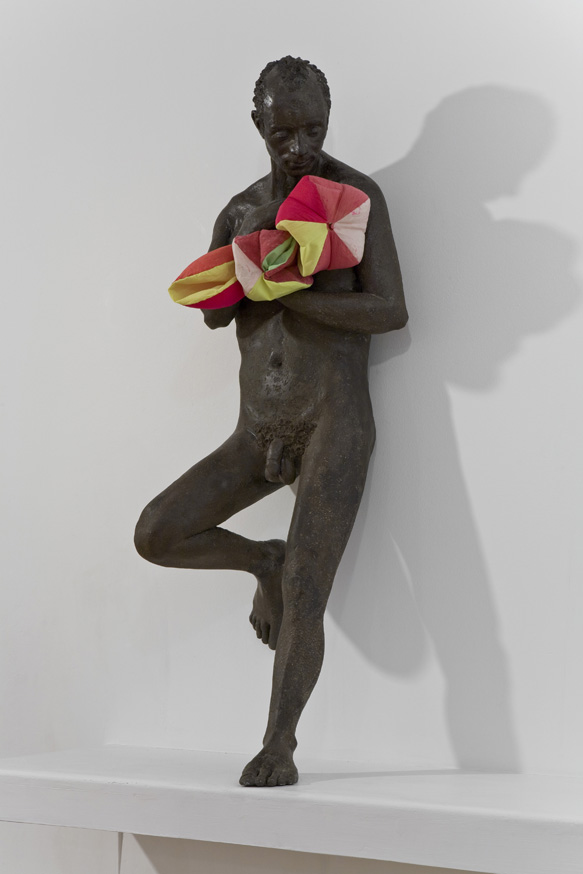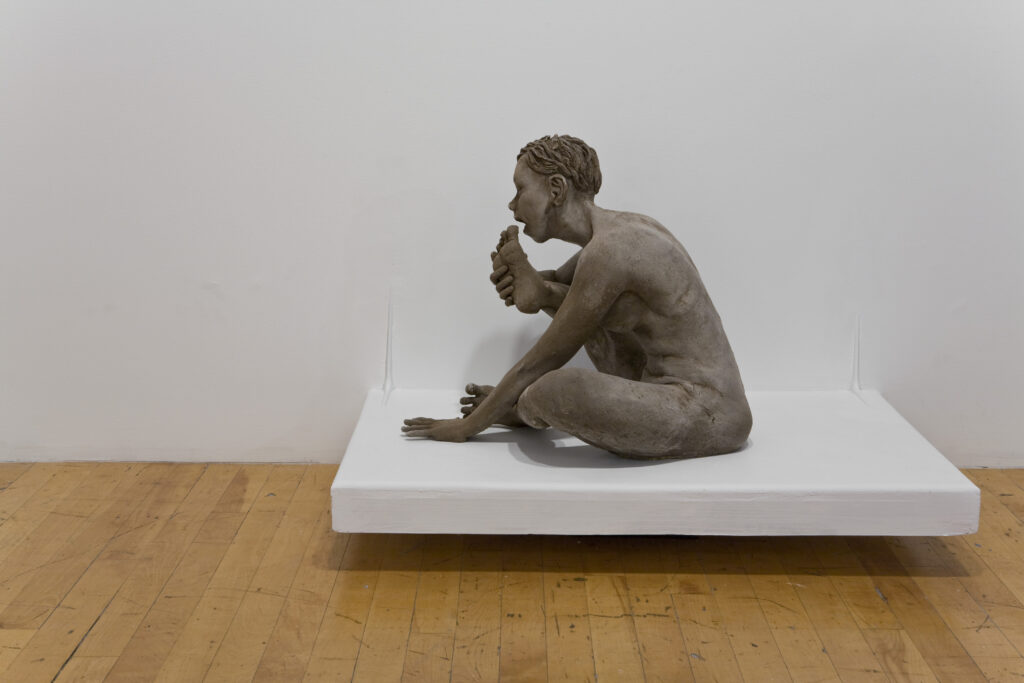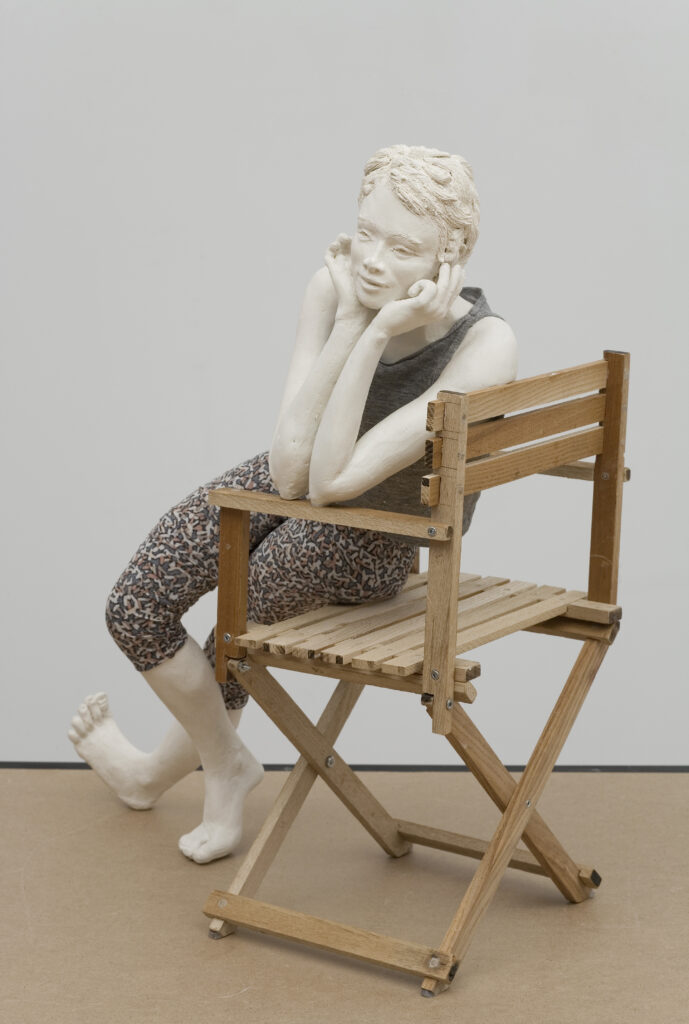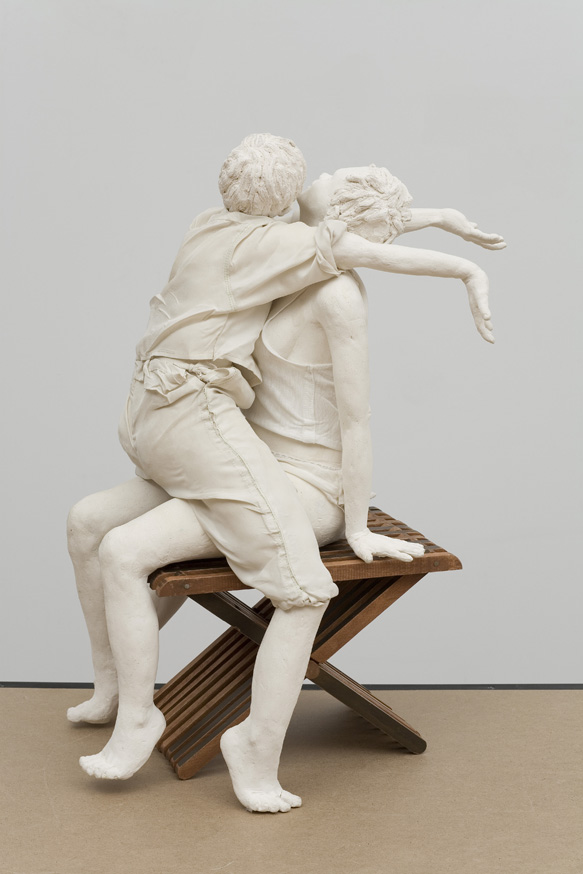 Nigh presents both a continuation and a departure from Schofield's exploration of adolescent experience and imagination. Whereas his previous work focused on the body of a young man, in this exhibition a father figure and an adolescent sister join his stand-in juvenile. These quiet bodies are both magical and disturbing. As before, pets share the same space as his human figures however they live in another parallel world.
Text from the exhibition communiqué, Nigh Joyce Yahouda Gallery, September 8 – October 6 2007
"I am aiming for the simple gesture of intimacy imbued, but not overwhelmed, by sexuality. Although the gestures I've chosen are small, I want to concentrate on their repercussions throughout the body, that is, how the hips shifts, the head tilts and the lips part. I am looking for a nuance that is only barely perceptible."
Stephen Schofield
---
Sugar on the floor, 2005 Joyce Yahouda Gallery, Montreal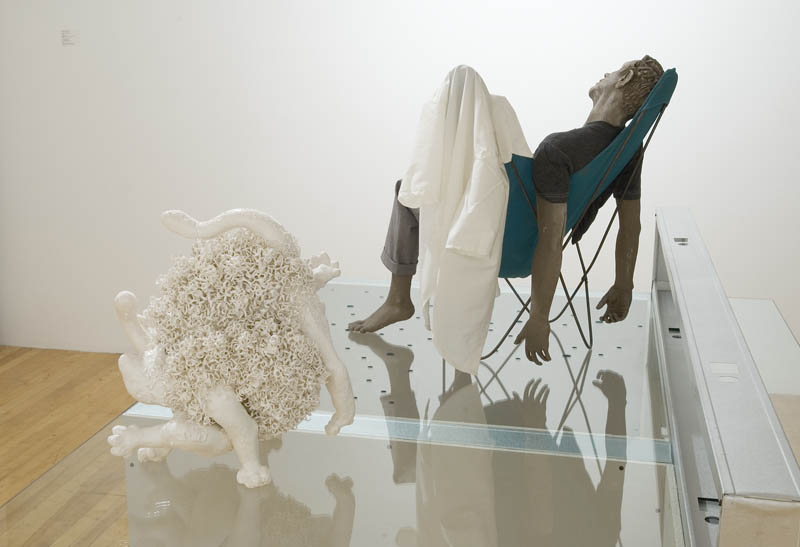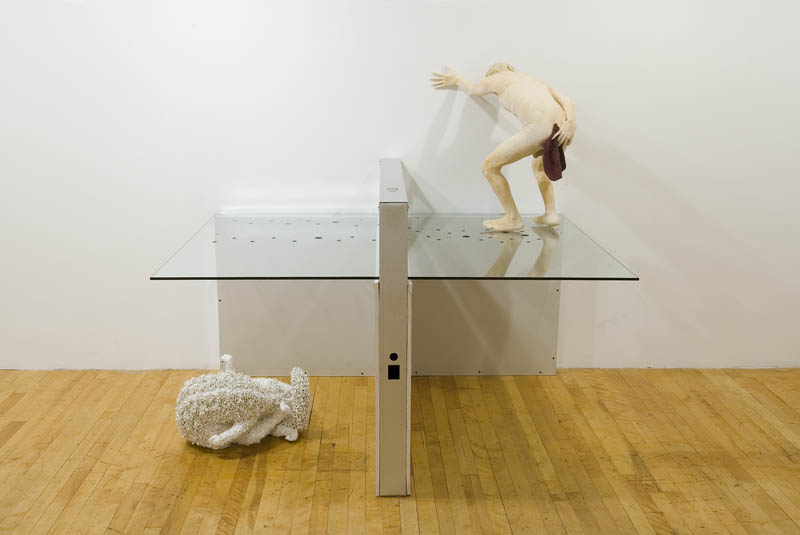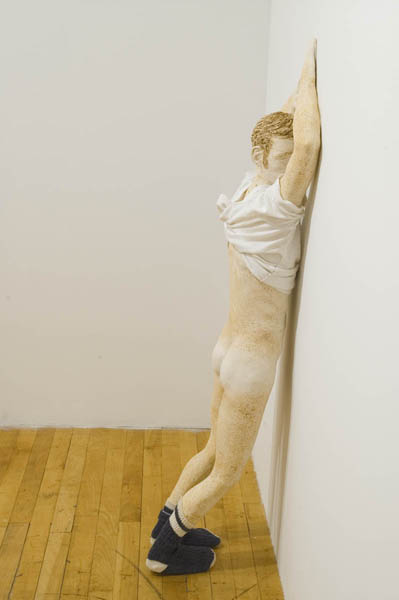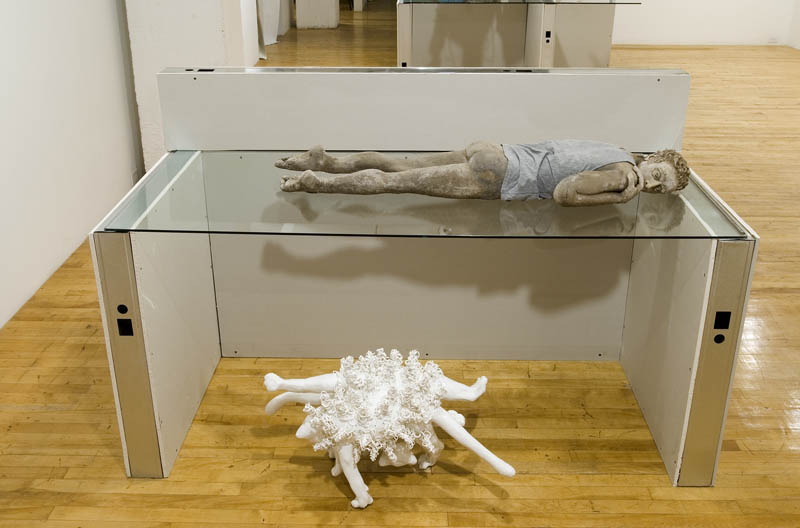 Photos © Guy l'Heureux
« Je suis en quête d'un simple geste d'intimité qui serait teinté, et non pas possédé, de sexualité. Même si les gestes que j'ai choisis semblent petits, je veux me concentrer sur leurs répercussions a travers le corps, c'est-à-dire souligner le subtil mouvement des hanches, de la tête qui s'incline, des lèvres qui s'entrouvrent. Je cherche une nuance à peine perceptible »
Stephen Schofield
Sugar on the Floor is an intimate portrait of a teenaged guy and an ageless cat. Four unglazed ceramic male figures have been modeled at two-thirds scale. Although they are dressed, they are too big to be dolls; instead, they are awkwardly "little men". Accompanying them are three over-sized cats coiffed in shiny glazed curls. Occupying the same domestic space, they ignore each other. In fact, as the cats and the guys are so intensely self-absorbed, they are somewhat lost, even to this world.